Leaky, drippy, and loud pipes? or faucets? – Find out why!
Not only can the constant sounds of water dripping become annoying, but it also wastes water which can cause a higher water bill. Leaky, dripping, and loud pipes are a common occurrence and can be difficult to deal with for various reasons. Depending on the severity of the leak, it can cause damages to your home as well as things inside. In this article the plumbers at ACCL Plumbing will go over the several events that can lead to leaky, drippy, and loud plumbing pipes. – See Below
Why you might have leaky, drippy, and loud pipes:
Certain things like shifts in your foundation over time, temperature changes, corrosion, clogs, tree roots, and high water pressure can all have a negative effect on your pipes. Each of these issues can cause pipes to crack and leak, causing serious plumbing issues.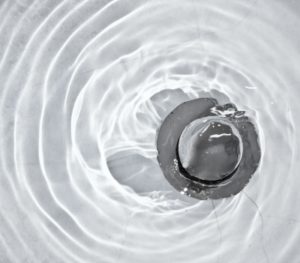 Over many years your homes foundation shifts moving everything above it. This movement        can cause pipes to shift and potentially separate or crack. This separation and cracks can cause leaks inside your walls. When leaks occur inside your house it opens the door for water damages such as mould and mildew, wet leaky basements, humidity, and condensation. 
    Plumbing fixtures and pipes are designed to withstand a certain range of water pressure            changes. If the water pressure is too high the pipes could crack and leak. If you notice inconsistent water pressure, call a plumber to take a look before problems worsen.
   Corrosion can happen to your pipes when there is a chemical reaction, issue with water quality, or your pipes are getting old. Regardless of the issue, if you start to see corrosion or rust on your pipes, especially if accompanied by leaks. Before it gets worse you need to have it looked at immediately by a professional plumber.
  Clogs are one of the most common causes for a leak and can lead to overflowing and pipe bursts. Any obstructions in your pipes such as; hair, grease, money, toys, (etc) can lead to closed pipes and drains. If you have a clogged drain you will first notice that the water drains slower, or barely drains at all. Leaving clogged drains untreated can lead to serious problems insure you call your plumber right away.
Cracks in pipes can release water vapour and moisture into the surrounding soil, where tree roots will take notice and burrow their way to your pipes, causing big problems. Tree roots can intrude on water lines causing moisture to seep out into your yard. If you notice any new wet patches, sink holes in your yard, trees growing close to home, or experience a sudden drop in water pressure. Have a plumber check for intrusion.
Unexpected extreme temperature changes in your pipes can force the pipes to expand and contract causing cracks and leaks. Pay attention to your pipes especially during cold weather seasons where pipes can freeze.
Remember leaking pipes can also lead to a variety of problems within your home, if not taken care of correctly problems such as mould, warped walls, floods, and much more can happen. If you notice any of the signs listed above its time to call a plumber!
Want more information?
Rely on our expert Accl Plumbers
Contact us today for your free estimate!
If left unchecked a dripping faucet can also indicate a deeper problem within your pipes. Getting a professional to take a look would be in your best interest!
Accl Plumbing offers repair and replacement services. We would be pleased to develop a guaranteed unique solution to keep your cleanouts, sewer blockages, clogged drains, burst pipes, broken water heater or over flowing toilets, free of any obstructions. We can help. Call 1(905) 448-5909 or visit our contact page to drop us a message http://acclplumbing.com/contact-us/