Turkey Day | Thanksgiving |
 

Plumbing Tips and tricks:

Turkey day also known as Thanksgiving is considered the biggest plumbing day of the year apart from Christmas. If you're a professional plumber In the emergency residential plumbing business it's easy to see why. During the Thanksgiving holidays families tend to host parties and get togethers that can put  your kitchen, bathroom, and plumbing systems under increased activity. Our Experienced Plumbers at ACCL Plumbing are gearing up to serve you during this busy turkey holiday. We suggest you follow these simple tips in this article to help keep your kitchen and bathroom in prime plumbing conditions so you don't have to worry about your homes plumbing system during Thanksgiving dinner !
Thanksgiving | Turkey Day | Plumbing Precautions:
Before Thanksgiving hits there are a few precautions you can take to avoid potential plumbing issues:
1. Proper usage of garbage disposals:
Remembering that disposals aren't for everything is key to helping you maintain healthy plumbing. Used properly your garbage disposal can save you from some of the messiest kitchen tasks. Disposals are ideal for disposing of leftovers that are to liquid or smelly for the trash can. Knowing what type of substances to avoid putting in your disposal is key. – For more information Click here: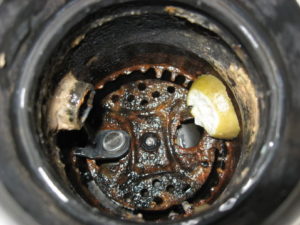 2. Avoiding Clogging your sink:
Unfortunately not everyone is lucky enough to have a garbage disposal. Your sink is prone to clogs! by using a sink strainer to prevent foods from going down the drain will help prevent clogs.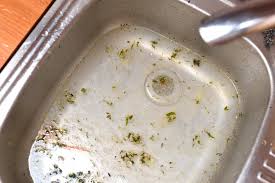 3. Avoiding to much traffic in the kitchen:
In many households during the holidays a lot of friends and family members tend to want to help out in the kitchen. Unfortunately sometimes this can lead to overcrowding which can cause concern for distractions and accidents. – Believe it or not various foreign objects can get stuck in drains such as; jewelry, toys, silverware, and broken glass. 
4. Properly Dispose of Grease:
Cooking results in grease and grease can spell trouble for your plumbing systems. While it's hot, grease can seem like just another harmless liquid to pour down the drain. But as grease cools, it congeals (becomes solid) and can cause blockages in your pipes. The Proper way to dispose of grease is to either use a plastic bag, mason jar, or empty can of pop and throw it into the garbage once your done cooking and it as cooled.
5. Bathroom Toilet:
Whether you're just entertaining for the evening or you're putting up a house full of guests for several days, your bathrooms are going to get busy when you're hosting Thanksgiving dinner. Before your guests arrive and after they leave, peek inside your toilet's tank just to make sure your flapper is in good condition and everything is in its place. It's also a good idea to stick a plunger in the bathroom just so that it's at the ready in the event of a potential overflow. Never flush anything down the toilet that isn't human waste or toilet paper. You may need to keep an eye on any visiting toddlers who could potentially flush toys down the drain.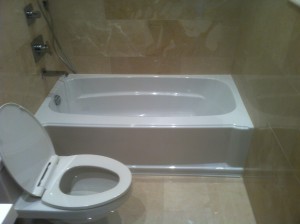 6. Hot Water Heater vs your shower:
If you have a big family or a couple of friends who plan on spending the night or long weekend at your house, you may find that you need to stagger showers at different times to avoid outrunning your water heater. If your water heater's thermostat is set lower than 120 degrees (the highest safe setting) you'll get a helpful boost by temporarily increasing the setting to that level. – Click Here to find out when you should adjust your water heater temperature.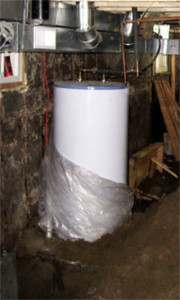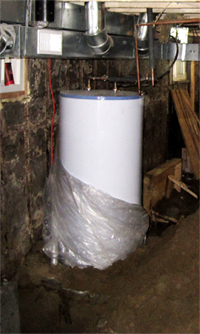 7. Fix the existing plumbing issues:
A good rule of thumb is to fix any existing plumbing issues before you plan on having guests over. Do you have a leaky faucet, clogged drains, garbage disposal issues, or your water heater isn't not working? Call ACCL Plumbing at 905-448-5909 to fix these problems ASAP!
Don't Pick Thanksgiving Day to Become a DIY Expert
If you have never repaired a leaky faucet, clogged sink, broken water heater, or repaired a garbage disposal before – Thanksgiving day is not the best day to learn!
Keep an EMERGENCY Plumbers phone number on hand!
If you are a resident of Toronto, Oshawa, GTA, and the Durham Region area expecting friends and relatives over this Thanksgiving weekend, you're going to need an emergency plumbing phone number on hand! – Call us at 905-4485909 | We can help!
ACCL Plumbing offers repair and replacement services. We would be pleased to develop a guaranteed unique solution to keep your overstuffed disposals, water heater installations, sewer blockages, clogged drains, burst pipes, broken water heater or over flowing toilets, free of any obstructions. Call 1(905) 448-5909 or visit our contact page to drop us a message http://acclplumbing.com/contact-us/