Air Conditioner Summer Maintenance Checklist
If you're like most people, your home's air conditioner plays a vital role in keeping you and your family cool in the summer. A broken or malfunctioning Air conditioner during the hot summer months can be a disastrous outcome especially during a hot heat wave. Despite the importance AC units play in our daily lives, many homeowners rarely think about their HVAC systems until they break down. In this article the plumbers from ACCL Plumbing will go over the 5 top maintenance steps to take,so you can avoid costly repairs and malfunctioning AC units.
Air Conditioner Maintenance Checklist – 5 steps
Clogged air filters keep air from traveling as efficiently as it should and force your AC unit to work harder. the harder your AC unit needs to work, the faster it will wear itself out. Inspect air filters once a month and clean them (if you use reusable ones) or replace them with new ones. Regularly cleaning or changing your AC filters helps your air conditioner run more easily and efficiently, and will prolong its life.
An unusually low level of refrigerant could indicate a leak in the AC system. If there isn't enough refrigerant inside your unit, the compressor will have to over work to make up for it.  Ensure you top up the refrigerant level when needed and call your technician if you think you might have leak.
Inspecting and cleaning drains & drain pans:
Drains inside your AC unit connect to the drain pan and safely transfer condensation away from sensitive internal mechanisms. If you notice a drain clog is precent you need to call you technician right away! Drains that are blocked can build up excess moisture and cause all kinds of problems.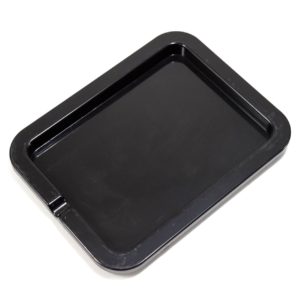 Clean evaporator units and condenser coils:
    You will find the AC unit's condenser coils located on the outside of the unit and evaporator inside. By inspecting and cleaning your evaporator and condenser coils from dust, dirt and debris will help the system run more efficiently.
Check the electrical connections on your unit's motor, including tightening the connections and measuring the voltage, to ensure this part of your AC system is running safely and efficiently. Age wears down any electronic device ! ensure your technician insects all electronic components.
Good Practice
Regular inspection, cleaning and tune-up of your air conditioner by an HVAC specialist is a smart and affordable choice, as it will keep your monthly electricity bills low and catch problems early. The best way to avoid a AC free summer is to schedule an AC maintenance inspection at least once a year. When you take care of your air conditioner it will help guarantee you stay cool and comfortable during the hot heat waves and temperatures.
Want more information?
Rely on our expert Accl Plumbers
Contact us today for your free estimate!
If left unmaintained an Air conditioner can get quite costly to replace and repair ! – Getting a professional to take a look would be in your best interest!
Accl Plumbing offers repair and replacement services. We would be pleased to develop a guaranteed unique solution to keep your cleanouts, sewer blockages, clogged drains, burst pipes, broken water heater or over flowing toilets, free of any obstructions. We can help. Call 1(905) 448-5909 or visit our contact page to drop us a message http://acclplumbing.com/contact-us/