Mold Growth in your bathroom? – Why you need to prevent it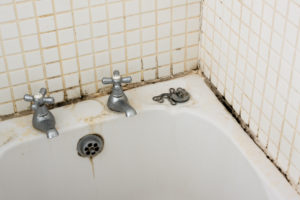 It's no secret that mold loves bathrooms, in fact bathrooms are the perfect breeding ground for mold with closed off small sections and frequently damp areas. If you are starting to find specks of molds scattered throughout your bathroom you need to find the problem area ASAP before any future damage is created. In this article the plumbers at ACCL Plumbing will go over what causes mold growth and how to prevent it in your bathroom..
Mold Growth Causes:
Lack of Ventilation:
If you do not have the proper exhaust ventilation washroom fan or any windows in your bathroom. Chances are every time you get out of the shower or bath your washroom is filled with steam, condensation, and moisture. The regular presence of this moisture and condensation can easily cause mildew and mold to grow. Therefore, by leaving the bathroom door open a tad as well as opening window can help ventilate this moisture outward.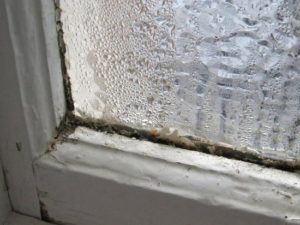 Sitting Water/ Wet Spots:
Your bathroom is the only place in your home where mostly everything has plumbing fixtures. Because of this your bathroom will have the greatest amount of water and wet spots. In order to eliminate wet areas, you should make sure to clean your fixtures at least every two weeks along with purchasing an absorbent floor mat.
Tile and Grout:
If you have tiles in your bathroom then you know they are always exposed to water and moisture. Overtime the grout between tiles begins to deteriorate making it important to replace in order keep mold out of your bathroom. If you do not replace the grout you may end up with cracks in your tiles along with the opportunity for shower steam moisture to seep into the back ends and sides of your tiles producing mold and mildew deposits that can be very difficult to get rid of.
How to Prevent bathroom mold:
Check for leaks around any plumbing fixtures and make any needed repairs as soon as possible.
Thoroughly clean your shower, tub, sink and toilet
Don't leave wet towels or washcloths lying on the floor,
Abstain from taking excessively long showers.
If you find mold growing elsewhere in the house, deal with it as soon as possible. Most kinds of mold spread quickly and easily and a mold problem that starts upstairs can soon end up causing problems in the basement, as well.
Install/Use a proper exhaust ventilation fan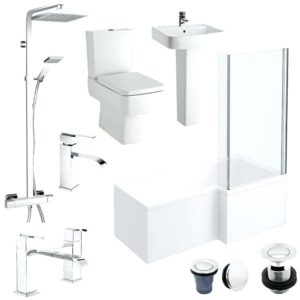 Sometimes, despite the best efforts at prevention, homeowners end up with mold in their bathrooms. Bathroom mold removal can either be simple or complex depending on the extent of the mold growth and the types of surfaces on which the mold is growing.
Want more information?
Rely on our expert Accl Plumbers
One of the biggest causes of mold growth in bathrooms are hidden leaks and improper ventilation. For more information Give the professional plumbers at ACCL Plumbing a call.
Contact us today for your free estimate!
Accl Plumbing offers repair and replacement services. We would be pleased to develop a guaranteed unique solution to keep your cleanouts, sewer blockages, clogged drains, burst pipes, broken water heater or over flowing toilets, free of any obstructions. We can help. Call 1(905) 448-5909 or visit our contact page to drop us a message http://acclplumbing.com/contact-us/