Preventing BASEMENT FLOODING – top 5 tips
Dealing with a wet flooded basement is a troublesome nightmare situation for homeowners. Not only does having a flooded basement cause stress on homeowners it also reduces the worth of your property. So, what should you do to prevent your basement from flooding? – In this article the plumbers from ACCL Plumbing will go over the top 5 steps you should take in order to prevent your basement from floods and heavy rains.
CHECK YOUR GUTTERS
Keep gutters clean of any obstructions (dirt, leaves etc) and extend downspouts away from the house and foundation will help limit roof water from collecting and pooling around the foundation which could cause the water to leak into your basement.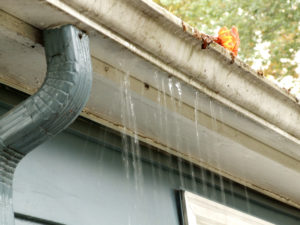 CLEAN THE FLOOR DRAINS
Floor drains help prevent water damage and flooding. Overtime they can become clogged with debris and dirt causing the drain pipes to obstruct leading to water buildup in your basement. Water buildup in your basement can lead to flooding. Ensuring your floor drains are free of dirt and debris is a great way to make sure your basement wont flood.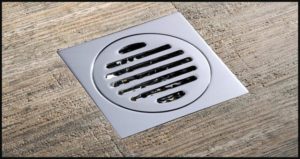 INSTALL A SUMP PUMP
This is one of the easiest ways to ensure that your basement stays clean and dry throughout the rainy season. A sump pump with an automatic level switch should be installed into a basement sump pit (sump liner). When water enters the sump pit, the sump pump will pump water out of the basement (below grade) and away from the house. There are various types of sump pumps to choose from. If you need help making the selection on which sump pump would be the best fit for your home type call ACCL Plumbing.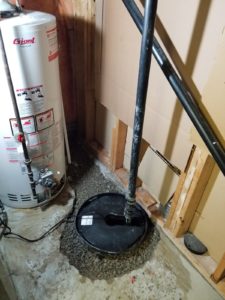 REPAIR WINDOW LEAKS/ WINDOW WELLS
Inspect basement windows for leaks. If they are leaking, repair them or have them replaced. If your basement windows are below grade, clean any debris around the windows and consider installing Window Well Covers
INSTALLING A BACKUP  SUMP PUMP
During storms you may experience power outages, or if you already live in a power outage area where the power is constantly going in and out a battery backup sump pump installation is the best option for you. Battery backup sump pumps will automatically pump water out and away from the house when there is power loss or if the primary sump pump fails. A battery backup sump pump will also pump water out if the primary pump becomes overwhelmed.
Most flooded basements are caused from a lack of maintenance, as we often look to quick fixes for wet basement problems. Getting the proper prevention system or maintenance can help prevent a flooded basement.
Want more information?
Rely on our expert Accl Plumbers
One of the biggest causes of mold growth in bathrooms are hidden leaks and improper ventilation. For more information Give the professional plumbers at ACCL Plumbing a call.
Contact us today for your free estimate!
Accl Plumbing offers repair and replacement services. We would be pleased to develop a guaranteed unique solution to keep your cleanouts, sewer blockages, clogged drains, burst pipes, broken water heater or over flowing toilets, free of any obstructions. We can help. Call 1(905) 448-5909 or visit our contact page to drop us a message http://acclplumbing.com/contact-us/