Here are some common signs that you may need to repair your plumbing before it becomes a major problem and expense:
Low water pressure
Turning on the tap or shower should result in a steady stream of water. If instead you get low pressure, a slow drip of water or no water at all, no matter the setting, then there is a problem. Low water pressure has a number of potential causes including clogs in pipes, damaged water heaters or a burst pipe leaking behind the walls.
Dripping Faucets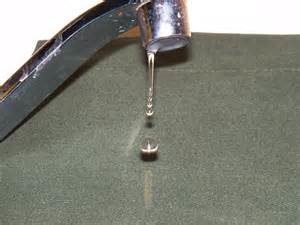 If your sink or shower is always dripping, even slowly means you have a plumbing issue. It is possible the water pressure in your pipes is too high, or water no longer needed after you turn off the tap isn't being properly drained. It is also possible that the valve which controls the on/off setting of your taps or shower head is broken. While a minor issue to begin with, constant dripping is not only annoying but can permanently damage the plumbing if left untreated and drive your water bill higher.
Leaky Pipes
Leaks can be a costly nuisance and usually happen at joints.  Using comm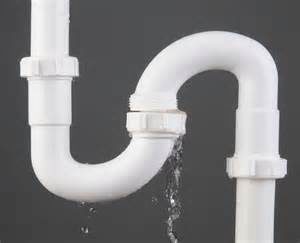 ercial joint fillers and fitting compounds products are a temporary plumbing fix.  A more permanent plumbing repair may mean replacing a length of pipe or its fittings. Although replacing a leaky U-joint under your sink isn't a complex repair, it is a messy one. You may want to have a professional handle it for you to save the clean-up time.
Slow or Clogged Drains
When the water that goes into your sink, tub or toilet won't go out; you probably have a partial or complete clog. In many cases, a plunger can help fix the problem. Plungers use air pressure to dislodge a clog, but they can't remove it entirely. Commercial drain cleaners and clog removers are safe for most drains for occasional use, but these acidic materials can damage the pipe materials if used too frequently. Even if you don't have a complete clog, debris such as hair in pipes can slow drainage to a trickle. Installing drain screens can help prevent debris from finding its way into drains but if you're dealing with clogs on a regular basis, it's time to call a professional.
Oddly colored water
Water should be clear coming out of your pipes. If you have another color, you may need a plumbing repair. White or cloudy water typically signifies air in your pipes; brown, red or yellow water means rust usually due to a water main breaking in your area or very old pipes. Green water means copper plumbing has corroded, while blue water means the corrosion is almost total.