SIMPLE CARE FOR YOUR DISHWASHER
Having a dishwasher can save you time and money simultaneously. not only do you get your dishes clean in a fraction of the time, dishwashers generally use less water. Over the course of time, you may notice that your dishwasher doesn't deliver the performance you're used to, or it might start to develop an odor. A little TLC from time to time can help you avoid these issues.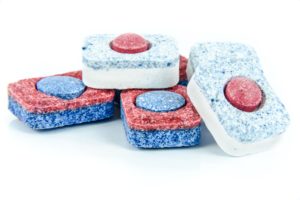 To keep up with your dishwasher we have added these maintenance steps to follow below:
Inspect the seals: Your dishwasher may well outlive the rubber gasket that forms a watertight seal around the door. If this happens, the gasket can crack and leak water onto your floor or into your cabinets. Contact your dishwasher's manufacturer for a suitable replacement, or just call your local plumbing professional for repairs.
Clean the screen: Usually at the bottom of your dishwasher there is a screen designed to catch large chunks of food or fallen silverware. This screen should be removed and cleaned regularly to avoid unpleasant orders and to ensure proper water flow.
Clear the spray arm nozzles: Your dishwasher typically has two removable, rotating arms lined with spray nozzles. Its good practice to remove these arms in accordance with your manufacturer's instructions by soaking them in warm water.
Fight mold and mildew: It's not uncommon for mold or mildew to develop in a dishwasher, but fortunately, it's easy to treat this problem. Simply pour about two cups of white or apple cider vinegar into an empty dishwasher and run it on the heaviest setting to clean things up.
The Level of your dishwasher:  Ensuring that your dishwasher is leveled is a safe way to avoid lacking performance and drainage issues.

By taking a few minutes each week to observe these simple steps, you can prolong the life of your dishwasher. If you need any additional help with the dishwasher in your home,
Accl Plumbing offers repair and replacement services. We would be pleased to develop a guaranteed unique solution to keep your cleanouts, sewer blockages, clogged drains, burst pipes, broken water heater or over flowing toilets, free of any obstructions. We can help. Call 1(905) 448-5909 or visit our contact page to drop us a message http://acclplumbing.com/contact-us/