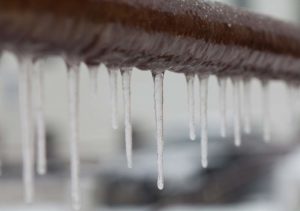 Can your pipes handle the cold weather?
Frozen pipes can cause serious damages to your home, you may have gone through several winters without suffering from a frozen pipe. The chances of you not experiencing frozen pipes could mean that your plumbing system is sufficiently protected or the climate you live in may not reach the freezing point. Here in Canada the months through January – March we experience winter thaws, causing melts and harsh freezing weather. If your home isn't prepared for these frosts or freezing weather, the water behind your pipes could expand, and freeze causing damages to your home.
How to know if your pipes are protected?
The best way to find out if your pipes are protected would be to call a licensed plumber. A licensed plumber can conduct a thorough inspection as well as have the proper equipment to install pipe insulation or other modifications to help vulnerable pipes from freezing. Sometimes you may be able to preform DIY inspections of your pipes (highly un-recommended) its great if you can easily find a vulnerable pipe but remember there are pipes running beneath your feet, behind walls, and unseen areas that will be hard to inspect if you are not a licensed plumber.
Causes around your home that can lead to frozen pipes:
Hose: Before the cold winter weather arrives, you should close the valves suppling water to your hose's exterior lines, as well as drain any remaining water.
Unfinished crawl spaces, basements, and attics: Pipes found in these areas are best protected with pipe insulation. Having unfinished basements, crawl spaces, and attics can help expose your pipes to the cold frosty weather. – another option would be to insulate the entire space to provide another layer of protection.
Pool supply lines: It is super important that you fully insulate and winterize your pools pimps
Cabinet door pipes: Typically, most kitchens and bathrooms have a few inches of water supply lines hidden behind cabinets. If you have your thermostat set extremely low, it can make the air behind those cabinets colder. Possibly cold enough to freeze over. -Leave your cabinets open during extreme temperatures to allow the air to circulate around the pipes.
Water Heaters: The location of water heaters can vary. Sometimes water heaters are installed in unheated areas of your home (for example your garage). If you have a water heater situation like this one its important that you keep the garage door closed and add either a thermal heater jacket to your water heater or pipe insulation.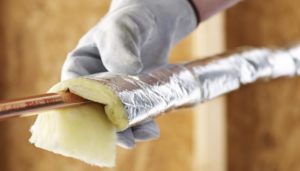 Preventing frozen pipes:
Following and embedding in your home the tips above are reasonable precautions to protect your pipes from freezing. But unexpected events can still put your pipes at risk such as winter thaws or a failing furnace. So, what can you do? Even with the unexpected events there are still ways to help prevent them!
Keeping your water flowing: Its near possible for ice crystals to form in flowing water, if extreme cold weather hits and you are not prepared running a thin stream of water can keep your faucets flowing.
Noticing frozen pipes: If you have found a frozen pipe in your home its essential that you check for others pipes that could be frozen.
Watch the weather forecast: Knowing what the weather will be and if you need to take essential measures is a great precaution.
Maintaining a set temperature: To avoid freezing pipes your should keep your thermostat set to no lower tan 55 degrees especially if you will be out of town.
Shutting off your main water valve: To prevent damages from a failing furnace or broken pipe you should know how to shit your main water valve off.
 Having frozen or broken pipes is one of the most common and most expensive winter plumbing issue.
Let the licensed plumbers at ACCL Plumbing tackle the job for you:
Accl Plumbing offers repair and replacement services. We would be pleased to develop a guaranteed unique solution to keep your frozen pipes, cleanouts, sewer blockages, clogged drains, burst pipes, broken water heater or over flowing toilets, free of any obstructions. We can help. Call 1(905) 448-5909 or visit our contact page to drop us a message http://acclplumbing.com/contact-us/